Management Team
Our business is about relationships, and we have a strong management team in place that understands this. They are committed to furthering the development of our financial representatives through training and guidance, so the representatives can establish enduring and solid relationships with their clients.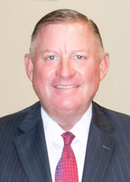 Managing Director
Office 847-969-2501
Mobile 847-476-1170
Scott Carr began his career with Northwestern Mutual as a college representative in 1984 while attending Illinois State University. After graduating with a B.S. in marketing and maintaining Top Ten Internship status during his senior year, he joined the Network full-time. In 1987, Scott was appointed Managing Director in Schaumburg, where he has built a highly successful district network office.
Scott specializes in risk management, wealth accumulation and wealth preservation for entrepreneurs and successful individuals. He is committed to long-term relationships built on trust, challenge and integrity. He asks his clients and their advisors to take only those actions that he himself would take in the same situation.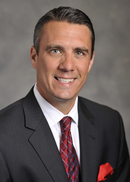 Ryan J Kramer
Managing Partner
ryan.kramer@nm.com
Office 630-353-2320
My Networks:
Ryan is from Forsyth, IL, near Decatur. He graduated from Illinois State University with a B.S. in Marketing in 1998. He started with Northwestern Mutual Financial in 1997 through an internship his senior year and became a full-time Financial Representative in June of 1998.
Ryan has received many industry awards, including Million Dollar Round Table (MDRT) Qualifying Member from 2003-2009, National Sales Achievement Award (NSAA) 2002, 2004, 2006 and National Quality Award (NQA) 2002, 2006-2010. He was a finalist (#9) for the Mike Gish Memorial Award in 1999. He finished in the top 100 of New Clients for the entire company multiple times, a perennial 100+ lives writer and +33QI qualifier.
Ryan was the Network Office New Financial Representative of the Year in 1999, in the John Wright Agency. He was a Top 10 (#7) College Unit Director and then became a Field Director for 3 years. In October 2005, Ryan relocated to Cincinnati and joined RPS Financial Group as a Managing Director where he opened a scratch district office. Ryan won the OARS award his first two years eligible in Cincinnati. Ryan took over as Managing Director in Kansas City, Missouri in the spring of 2008. In just over 4 years the office grew by over 65% in production and continually finished in the top 3 in the country in lives, new clients and premium. In 2012, the Kansas City college program finished #3 in the country.
Ryan was awarded the Ingram's magazine's 40 under 40 in Kansas City in 2012. In October of 2012, Ryan relocated to Northwestern Mutual home office in Milwaukee taking on an Assistant Regional Director role. In that role, he traveled around the country working with our Northwestern Mutual offices and preparing for his last role as Managing Partner. On June 1st, 2015, Ryan assumed the role of Managing Partner in Downers Grove, IL, which serves the Chicago land area with offices in Chicago, Naperville, and Schaumburg.
He enjoys many sports, exercising and has been involved with Children's Mercy Hospital and a member of Church of the Resurrection. Ryan recently relocated to Elmhurst, IL with his wife, Jennifer, his son Kasen and daughters Kinsley & Kadence.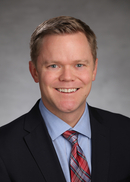 Field Director
Office 847-969-2585
Jon has been a financial representative with Northwestern Mutual since 2007 and a Field Director since 2011.  He received his bachelor's degree from Illinois State University.  Jon is originally from a small farming community in Carthage, Illinois which is about four and a half miles southwest of Macomb.
Since joining Northwestern Mutual, Jon has concentrated on hard work and high activity. He is a member of Centurion Club and was Associate of the Year with the Carr Group in 2009. He is working on growing his practice and expanding his markets. Jon is also a Field Director, in which he mentors a team of under 5-year representatives, helping them grow and develop their businesses.
Jon's parents still reside in Carthage. Jon lives in the North Center Neighborhood in Chicago with his wife, Kiki and daughter Maggie. He enjoys sports, especially the St. Louis Cardinals. Jon really likes staying active and being outside.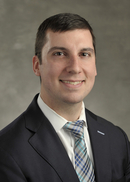 Field Director
Office 847-969-2587
Mike Lankford began his career with Northwestern Mutual's nationally honored, Top 10 Internship1 as a Financial Representative Intern in 2007. He spent three years learning how to build financial plans; while also doing his due diligence to interview at other industry leading companies.  Ultimately, the time and attention that Northwestern Mutual focused on the client relationship and client experience is what led Mike to join the firm.  Lankford once stated, "I wanted to represent a company who has values that align with mine.  My team and I focus on our clients first.  It gives great confidence to know that Northwestern Mutual does the same."
Mike Lankford has been recognized as a Top 10 Financial Advisor in his agency for four consecutive years (2012, 2013, 2014, and 2015). In 2014, he was the #1 Advisor within the agency of over 100 Financial Advisors.  In 2015, Mike earned membership into the elite "Forum Group" of Northwestern Mutual.  This Group represents the top 5% of advisors out of Northwestern Mutual's 6,000+ advisors. 
Mike Lankford grew up in the suburbs of Chicago, and returned to the Chicagoland area after his undergrad. He met his wife while in college; and married Alisha in 2010.  Mike and Alisha have two daughters, Mackenzie and Abigail.  They live in Hawthorn Woods and enjoy being close to family, friends, and their church. They enjoy spending time as a family, going to Cubs games, and at their golf club, Ivanhoe.
1Vault Guide to Internships, 2015 Edition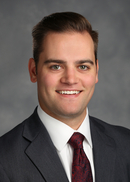 College Unit Director
Office 847-969-2584
My Networks:
Kevin grew up in Arlington Heights, IL, and is the youngest of three children.  He attended Michigan State University where he played club hockey and won a national championship in 2013. He started his internship with Northwestern Mutual in January of 2011. He graduated with an Economics degree in May of 2013. 
Immediately following graduation, Kevin converted to a full time financial representative with NM, because he knew this career could give him what he wanted himself and his future family.  In his two and half years following the internship, he served as a college unit captain for two summers to give back and help grow the internship program.  He is now the College Unit Director in the Schaumburg District Network Office. He is a 75 lives producer, and has also received the Bronze and Silver Award for new financial representatives. He is excited to build a great team and internship business unit.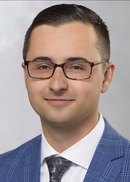 College Unit Director
Office 847-805-4308
David Pobol has been with Northwestern Mutual since 2014. He began his career as an intern while attending Northern Illinois University. He graduated at the top of his class, and excelled in the Northwestern Mutual internship program. For this reason, he has begun a leadership role to further develop the internship program, while simultaneously running his personal planning practice. He primarily works with 25-35-year old's in sales and accounting roles. His focuses include insurance, investments, and tax efficiency.
Davis resides in Algonquin and loves to spend his free time with family.  He writes music and plays 4 different instruments.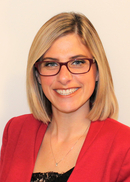 Jacki Struif
Director of Recruitment and Selection
jacki.struif@nm.com
Office 847-969-2505
Jacki Struif comes to Northwestern Mutual with a strong background in recruiting, as well as customer service and sales.  She currently serves as Director of Recruitment and Selection for the Schaumburg office.  Jacki graduated from University of Illinois-Chicago December 2016 with a BA in Theatre.  Her passion for recruiting is driven by her love of helping people land successful careers where they can grow and achieve their goals. 
Jacki is married to her high school sweetheart, Tylr.  Together, they have two sons, Emmitt and Layne, and own a home in the northern suburbs.  She spends her spare time singing, binge-watching Netflix, and making memories with friends and family.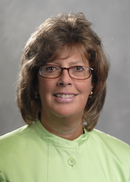 Lisa L Campe
Associate Financial Representative
l.campe@nm.com
Office 847-969-2567
Lisa joined Northwestern Mutual in 1990 with the McTigue Financial Group in Chicago, as an Associate Financial Representative for two established Reps over the course of 14 years.  After "stepping away" for 4 ½ years to be a "stay at home Mom" she had the opportunity to "step back in" in 2008, and join our team to work with the "New Reps" in assisting and developing them as they began their new careers.  While it's a different "venue", it is one that has been and continues to be the most challenging and rewarding experience of all!
Lisa resides in Palatine with her husband, Pat, daughter Emily, and their Shepherd/Lab, Pepin.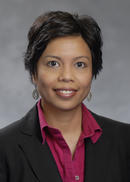 Rosanne H Racelis
Director of Operations
rosanne.racelis@nm.com
Office 847-969-2503
Rosanne started her career with Northwestern Mutual in 1992.  She was in various roles in recruiting and office operations.  She joined The Carr Group Team in August 2007 as the executive assistant to Scott Carr. Now her main role is to oversee day to day operations.
Rosanne is married to Keith and has two children, Kyle and Reese.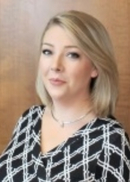 Octavia Morton
Director of Development
octavia.morton@nm.com
Mobile 847-969-2502
In Octavia's role as the Director or Development, she develops new Financial Representatives with a focus on facilitating success and growing leaders through honest coaching and accountability. She also serves as the Executive Assistant to Scott Carr.  Motivated by a desire to help everyone shine brightly, she believes success is found when people live courageously, authentically, and kindly.
Born and raised in Lake Villa, IL, Octavia has one brother and more cousins than she can count.  She graduated from Wisconsin Lutheran College in 2013 with a BA in Business Administration and Theatre Performance. Outside of work Octavia splits her time between a local Martial Arts school she practices with, CrossFit, spending time with family, and reading.